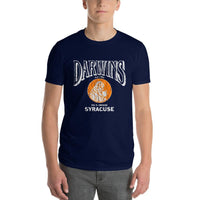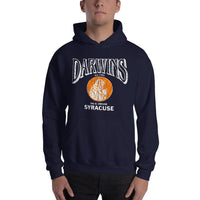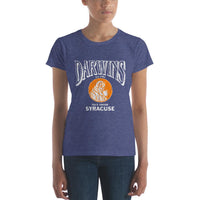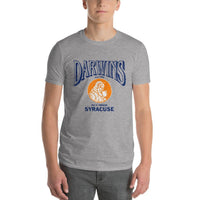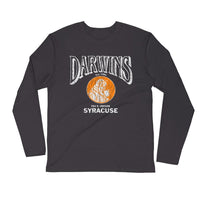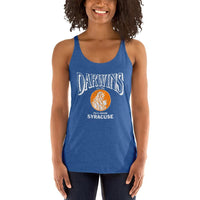 Darwin's
Darwin's, at 701 S. Crouse "on the hill", was opened in 1991 by Dirk Oudermool, and quickly became a major presence in the Marshall Street area. With its 350-person capacity, it was THE biggest joint in the area and it was often filled to capacity. Even at that size, it was a fun, welcoming atmosphere...everyone was accepted. There were no cliques at Darwin's. Students just came to get away and have a good time. And what a time was had for 15 years, when the final call came in October 2006, "Sweet Caroline" was played (and sung along to, a closing-time tradition) one last time. Said one long-time employee at Darwin's on that night..."I feel like someone died." Long Live Darwin's!
Exchanges
We want you to be totally happy with your selection! If you need to exchange for a different size, please call us at 305-290-2323, option 3, or just reach out through the MESSAGE US button below! We will arrange to ship out a different size providing you return the original(s) to us at: Long Lost Tees, P.O. Box 1834 Key West, FL 33041.
***Please notify us of a size exchange within 30 days of purchase! Thanks.