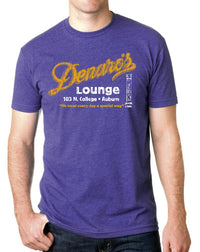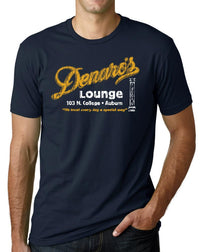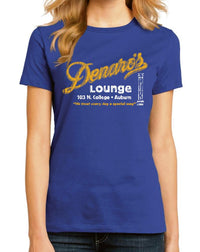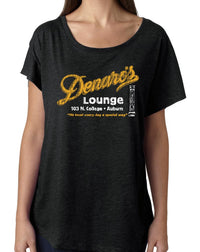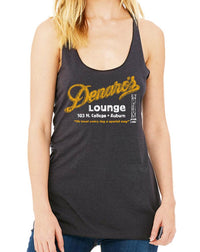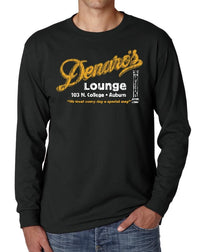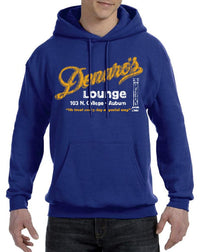 Denaro's
Once upon a time down on College Ave in old Auburn, Denaro's was THE place to go to catch live music (and also some great Italian grub upstairs). The red brick two story place was a magnet for AU students for years, and many top acts played there over the years,  including James Taylor, R.E.M. and even a surprise, impromptu performance by David Bowie (after his 1978 concert at the UPC). Mostly, though, it was a convenient, fun, gathering place for drinking, socializing and the occasional ill-advised round of karaoke with friends. Date nights were common upstairs in the restaurant, too. Long-gone, but much loved, Denaro's lives on!
Exchanges
We want you to be totally happy with your selection! If you need to exchange for a different size, please call us at 305-290-2323, option 3, or just reach out through the MESSAGE US button below! We will arrange to ship out a different size providing you return the original(s) to us at: Long Lost Tees, P.O. Box 1834 Key West, FL 33041.
***Please notify us of a size exchange within 30 days of purchase! Thanks.