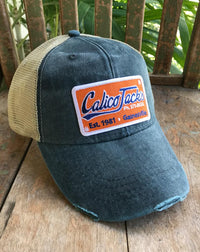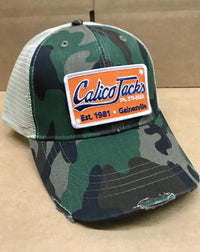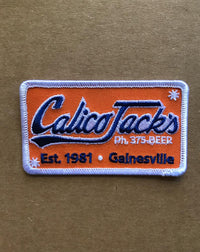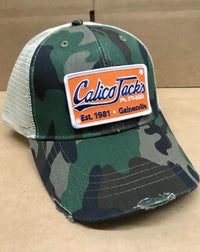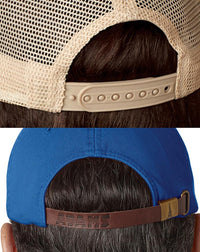 Calico Jack's Patch Hat
From it's opening in 1981, the original Calico Jack's (C.J.s to everyone who frequented the place) was a hit. Not to be confused with the unrelated, corporate C.J.'s Landing that came much later, the original joint was tucked away in the Creekside Mall on SW 2nd Avenue, and was known for it's game day rowdiness and eccentric regulars. One being known as the "Handlebar Mustache Guy" who would drink beer while doing a headstand. Another was the guy with the enviable ability to snort a raw oyster through his nose...anyone hungry out there? Another pastime at C.J.'s was dancing on top of the wooden picnic tables on the small outdoor deck area.
Exchanges
We want you to be totally happy with your selection! If you need to exchange for a different size, please call us at 305-290-2323, option 3, or just reach out through the MESSAGE US button below! We will arrange to ship out a different size providing you return the original(s) to us at: Long Lost Tees, P.O. Box 1834 Key West, FL 33041.
***Please notify us of a size exchange within 30 days of purchase! Thanks.