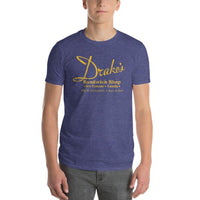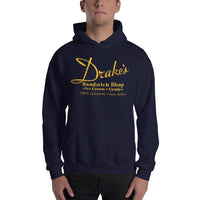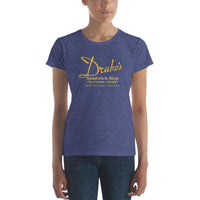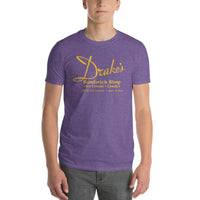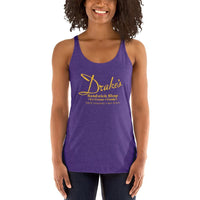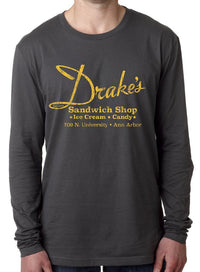 Drake's
Drake's Sandwich Shop was owned and run by the eccentric Truman Tibbals from 1935 until it closed in 1993 just before his death. In addition to sandwiches and tea, it was known for limeade, penny candy and its diverse, loyal clientele — from college students to cops and everyone in between. Drake's had a prime location on N. University facing the Diag, super easy to get to between classes. Neighbor- hood kids would peruse comics for sale while campus sweethearts sat in the booths sipping milkshakes and eating pie. Upstairs was the "Martian Room" where you could order "M-Burgers" through a small window. Movie-goers loaded up at Drake's be- fore the movies at The State or Michigan Theatre.
Exchanges
We want you to be totally happy with your selection! If you need to exchange for a different size, please call us at 305-290-2323, option 3, or just reach out through the MESSAGE US button below! We will arrange to ship out a different size providing you return the original(s) to us at: Long Lost Tees, P.O. Box 1834 Key West, FL 33041.
***Please notify us of a size exchange within 30 days of purchase! Thanks.