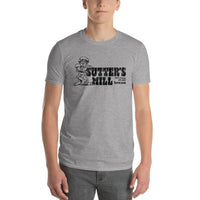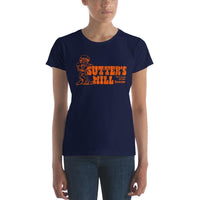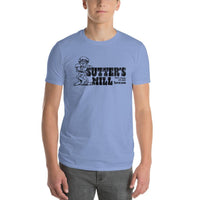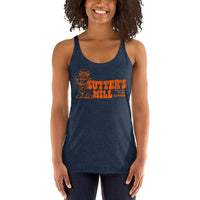 Sutter's Mill
Sutter's Mill and Mining Co. was a bar so infamous the whole block behind Marshall Street was nicknamed "Sutter's Alley." It opened in 1978 in the same location that once housed Chuck's Cafe. It was known for live music, Grateful Dead Night on Mondays and $5 all-you-can-eat-and-drink nights on Tuesdays and Thursdays.
The long-time bar closed not long after an early morning brawl involving a star SU basketball player. As with many student bars of the era, the local district attorney called it one of the worst offenders of liquor laws in the city. After Sutter's closed in 1993, developers gutted the building to make way for a multiplex cinema that never actually opened. That building was also razed in 2017 to make way for a high-rise, continuing the gentrification of the Marshall Street scene.
Exchanges
We want you to be totally happy with your selection! If you need to exchange for a different size, please call us at 305-290-2323, option 3, or just reach out through the MESSAGE US button below! We will arrange to ship out a different size providing you return the original(s) to us at: Long Lost Tees, P.O. Box 1834 Key West, FL 33041.
***Please notify us of a size exchange within 30 days of purchase! Thanks.