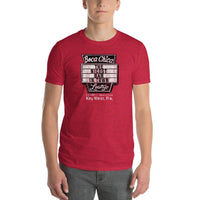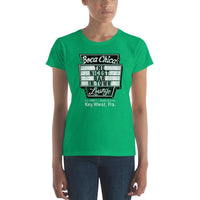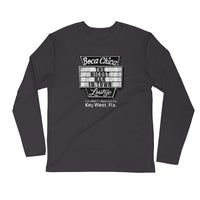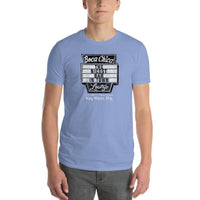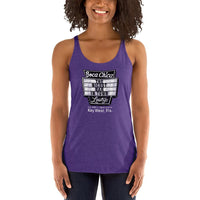 Boca Chica Lounge
When Key West bartenders delivered their 4 a.m. eviction edict and turned on the "Death Rays" (those 200-watt incandescent bulbs), hardy folks head- ed over the Cow Key Channel bridge to the Boca Chica Lounge on Stock Island to keep the party going. Monroe County had no law about bar-closing- time and the "Broken Chicken" stayed open 23 hours a day. The disco boomed and the lights flashed, and the shrimpers were kept separate from "regular" patrons by a chain-link fence... inside the bar! Fights and brawls were commonplace, as were shady deals — needless to say, the local deputies were always busting something up at the place. Characters of every color were on hand— fishermen, gamblers, criminals, gay, straight and undercover law enforcement, too!
Exchanges
We want you to be totally happy with your selection! If you need to exchange for a different size, please call us at 305-290-2323, option 3, or just reach out through the MESSAGE US button below! We will arrange to ship out a different size providing you return the original(s) to us at: Long Lost Tees, P.O. Box 1834 Key West, FL 33041.
***Please notify us of a size exchange within 30 days of purchase! Thanks.