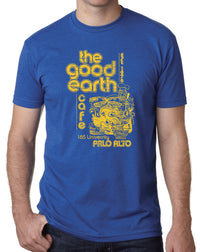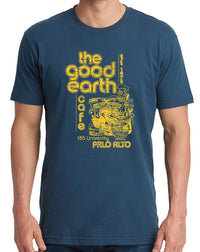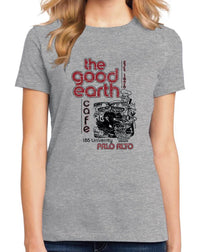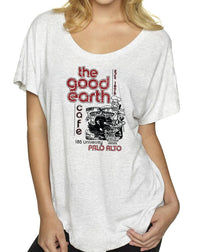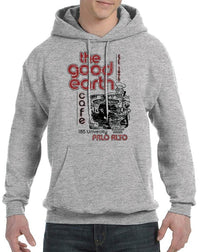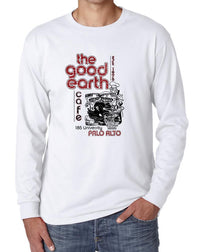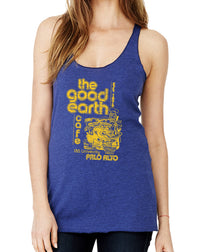 Good Earth Cafe
The Good Earth Cafe, opened in March 1976 at 185 University Ave. and ushered in a new age of dining in Silicon Valley. Many local chefs and restaurateurs got their start there. "It was a Palo Alto original," many patrons said when it closed in 2001. The Good Earth's mission was to promote good, healthy, wholesome food for everyone, not just latter-day hippie vegans. They really embraced children, offering flavors they liked, so Mom and Dad could go out to eat and there was always something for the kids. It wasn't a smoky bar, but it WAS a favorite spot for generations of P.A. locals and students alike for decades.
Exchanges
We want you to be totally happy with your selection! If you need to exchange for a different size, please call us at 305-290-2323, option 3, or just reach out through the MESSAGE US button below! We will arrange to ship out a different size providing you return the original(s) to us at: Long Lost Tees, P.O. Box 1834 Key West, FL 33041.
***Please notify us of a size exchange within 30 days of purchase! Thanks.