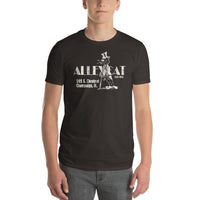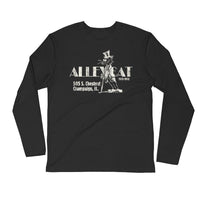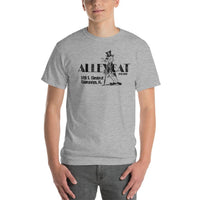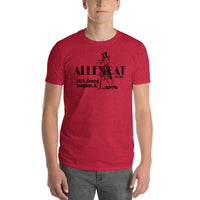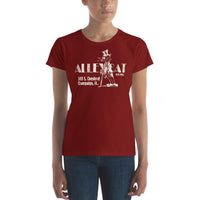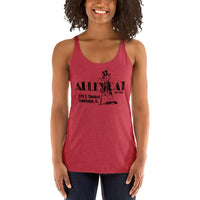 Alley Cat
Here's our homage to another late, great live music venue, the Alley Cat, at 505 Chestnut St not far from campus. Often described as a "dark, dirty, fun place", it shared the landscape with contemporaries of the era including Treno's, Mabel's and Panama Red's. There was live music, of course, but also stand-up comedy on Wednesday nights. And then there was the Snow Bunny Club. Patrons were seated in a barber chair, spun around an wildly, while having mint schnapps poured into your mouth (if you can stand up you got a certificate). We're talking early 80's old-school dive bar greatness here! Smoky rooms and no iPhone selfies....the good old days at UIUC that your crazy uncle goes on about at family reunions. More recently it housed the (also closed) Fat City Saloon.
Exchanges
We want you to be totally happy with your selection! If you need to exchange for a different size, please call us at 305-290-2323, option 3, or just reach out through the MESSAGE US button below! We will arrange to ship out a different size providing you return the original(s) to us at: Long Lost Tees, P.O. Box 1834 Key West, FL 33041.
***Please notify us of a size exchange within 30 days of purchase! Thanks.