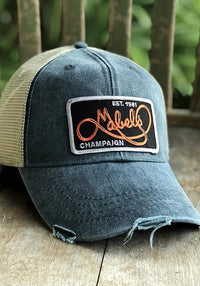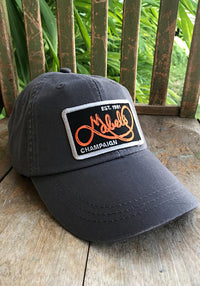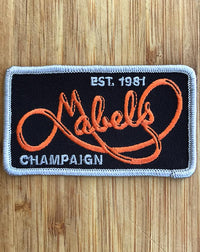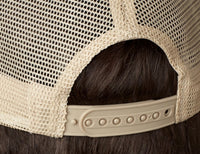 Mabel's Patch Hat
Mabel's
, at 613 Green Street (where Brother's is now), left its mark in U-C history as a pioneering, giant, legendary and beloved live-music spot. Patrons stood shoulder to shoulder inside the intimate space to catch some big time rock acts at the beginning of their careers. Acts like Black Flag, the Ramones, the Pixies, Jane's Addiction, Soundgarden, Joan Jett, Frank Zappa were just a few of the big names to grace the stage there. Mabel's prowess at booking big-name bands was due to its location half way between St. Louis and Chicago, making it simple to snag touring bands who were looking for a stop-over gig. But this formula also helped set the stage for Mabel's demise in 1999, when these same acts started getting too big and costs to book them were unrealistic for the small, indie club.
Exchanges
We want you to be totally happy with your selection! If you need to exchange for a different size, please call us at 305-290-2323, option 3, or just reach out through the MESSAGE US button below! We will arrange to ship out a different size providing you return the original(s) to us at: Long Lost Tees, P.O. Box 1834 Key West, FL 33041.
***Please notify us of a size exchange within 30 days of purchase! Thanks.