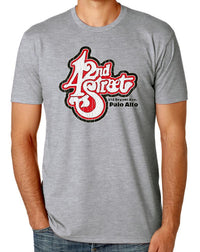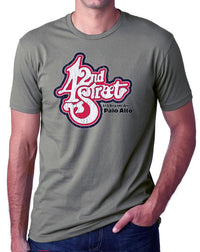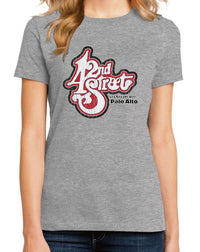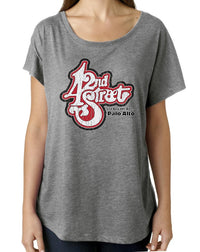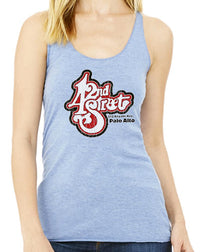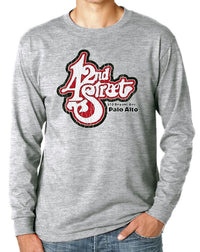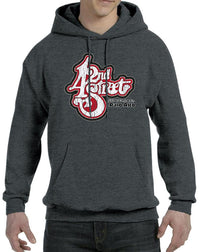 42nd Street Bar & Grill
The 42nd Street was located in an alley between Bryant and Ramona in Palo Alto, was THE place to go on a night out in P.A. in the 1980s. Its unusual system of ceiling fans driven by pulleys and the assortment of plants and ferns made it one of the most unique bars at the time. It was a smoky place, too (this was WAY before no-smoking laws went into effect nationally). The clientele was diverse, with the best in big hair, spray tans and tight skirts present on any given night. Current '80s music pervaded the space, with groups like the B-52s, Tone-Loc and The Smiths blasting over the sound system, driving people onto the small dance floor. Many thought the wood paneling, wacky ceiling fans, and overhanging second floor created an ambience that was more attractive than the patrons. The popular Mai-Tais, often consumed by the fireplace, were delish, potent and large!
Exchanges
We want you to be totally happy with your selection! If you need to exchange for a different size, please call us at 305-290-2323, option 3, or just reach out through the MESSAGE US button below! We will arrange to ship out a different size providing you return the original(s) to us at: Long Lost Tees, P.O. Box 1834 Key West, FL 33041.
***Please notify us of a size exchange within 30 days of purchase! Thanks.