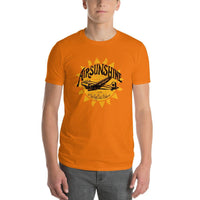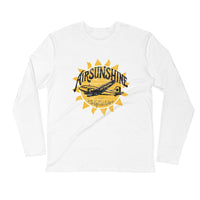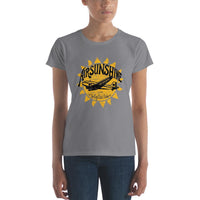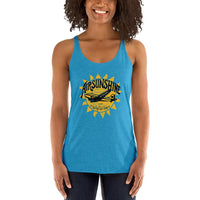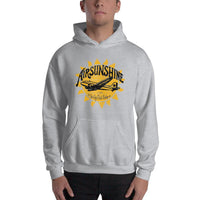 Air Sunshine
You'd never know by listening to the jingle on local Key West radio that (start jingle now) "Air Sunshine...the Key West Airline..." was such a raucous and riotous operation. Often referred to by locals as "Air Sometimes" because of hit-or-miss scheduling practices that kept passengers guessing if their flight would actually take off at all, Air Sunshine was owned and operated locally by Frank Bervaldi and Bernie Papy beginning in 1974. The stories of times spent aloft on Air Sometimes are the stuff of popular legend here in Key West, hearkening back to a time when flying was actually FUN; and on that particular plane, it was very fun indeed. The crew was quick to provide passengers with a drink and often accompanied them to local joints to keep the party going a little longer.
Exchanges
We want you to be totally happy with your selection! If you need to exchange for a different size, please call us at 305-290-2323, option 3, or just reach out through the MESSAGE US button below! We will arrange to ship out a different size providing you return the original(s) to us at: Long Lost Tees, P.O. Box 1834 Key West, FL 33041.
***Please notify us of a size exchange within 30 days of purchase! Thanks.