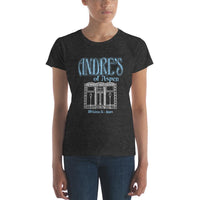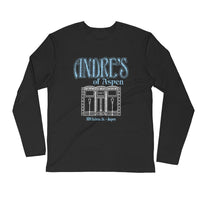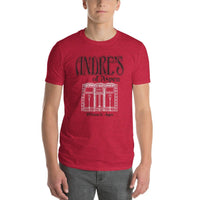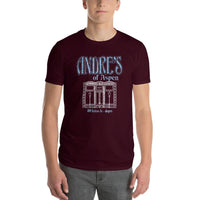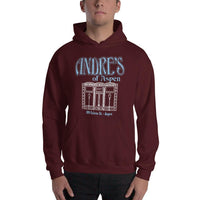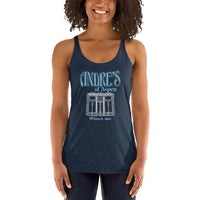 Andre's
In 1978, longtime Aspen local Andre Ulrych bought the building at 309 Galena Street (where Prada is today). After renovations, he opened a restaurant on the first two levels and a nightclub on the top floor with a retractable skylight — and thus
Andre's
was born. Longtime locals remember dancing there back in the day. It was a magical place up on the third floor, they said. In the wintertime it would get so crowded and hot on the dance floor that they would open the roof, and the snow would fall down on the reveling mass. Andre was the architect behind the incredible "Mushroom" house on W. Buttermilk, believing that people shouldn't live in square houses, that the Golden Mean proportion were the gateway to a new form of architecture.
Exchanges
We want you to be totally happy with your selection! If you need to exchange for a different size, please call us at 305-290-2323, option 3, or just reach out through the MESSAGE US button below! We will arrange to ship out a different size providing you return the original(s) to us at: Long Lost Tees, P.O. Box 1834 Key West, FL 33041.
***Please notify us of a size exchange within 30 days of purchase! Thanks.