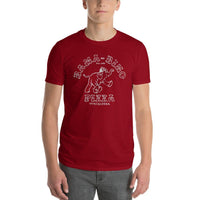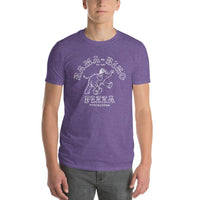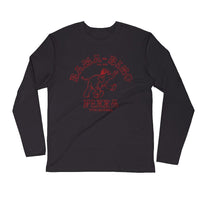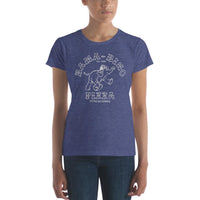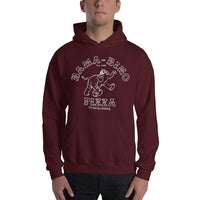 Bama Bino
Bama-Bino Pizza was a hugely popular 1980s hangout on University Boulevard. Opened in 1980 by Fan Viselli, it was known for thin, awesome pizza (of course) and also for giving out plastic cups with its elephant mascot (now something of a collectors item). Eventually, the local pizza joint expanded four locations in the U.A. area. All locations were closed in 1991 after the business was allegedly boycotted as part of student election fraud in 1988. Or it could have been the rise of corporate and far less tasty (but cheaper) chains moving into the area. We suspect it is the latter...sigh. Wear one of these on Game Day this year and prepare to be mobbed by Bama fans of "a certain age"!
Exchanges
We want you to be totally happy with your selection! If you need to exchange for a different size, please call us at 305-290-2323, option 3, or just reach out through the MESSAGE US button below! We will arrange to ship out a different size providing you return the original(s) to us at: Long Lost Tees, P.O. Box 1834 Key West, FL 33041.
***Please notify us of a size exchange within 30 days of purchase! Thanks.