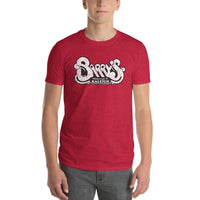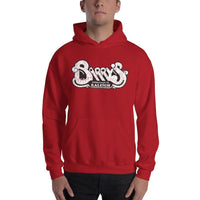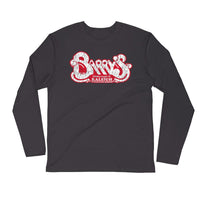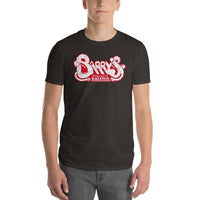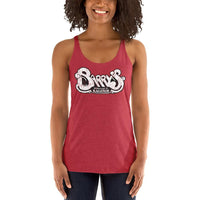 Barry's
Barry's
was a popular student dive on Hillsborough Street back in the day when students hung out at "the Square" (which was later bought by the university, thus ending the wall-to-wall student scene). Tucked into a corner building up a carpeted flight of stairs (manned by two large, mostly unfriendly bouncers), Barry's was an epic night out for students looking to dance and be, well, NCSU students.The original
Crazy Zack's
was right next door, along with Free Advice and
Edwards Grocery
(three other legendary Hillsborough Street joints). With gentrification came the end of the great 80s campus spots…but the memories, my friends…they can't bulldoze those!
Exchanges
We want you to be totally happy with your selection! If you need to exchange for a different size, please call us at 305-290-2323, option 3, or just reach out through the MESSAGE US button below! We will arrange to ship out a different size providing you return the original(s) to us at: Long Lost Tees, P.O. Box 1834 Key West, FL 33041.
***Please notify us of a size exchange within 30 days of purchase! Thanks.