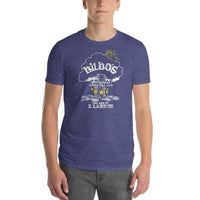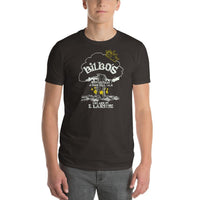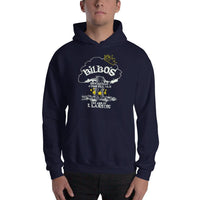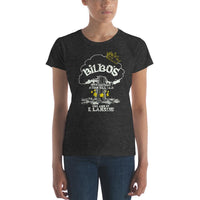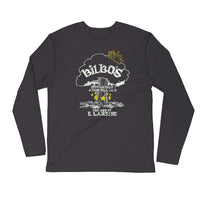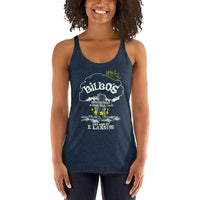 Bilbo's
Long before the redevelopment of E.L.'s downtown campus area (and well before the swanky loft condos standing there today), there was a revered, iconic pizza joint at 213 Ann St. called Bilbo's. Originally opened by John Hindman and Charlie Konett in 1976, Bilbo's was the area's first truly handmade pan pizza back in the bellbottom jean days in East Lansing. Our vintage, purposely-distressed take on the famous Mallorn tree (from the Tolkein saga) is an homage to the original locale (even though you can still get a modern-day Bilbo's pie in Kalamazoo today!). Too many of the great, long lost E.L. "joints" are gone; and it is our mission to make sure they are not forgotten.
Exchanges
We want you to be totally happy with your selection! If you need to exchange for a different size, please call us at 305-290-2323, option 3, or just reach out through the MESSAGE US button below! We will arrange to ship out a different size providing you return the original(s) to us at: Long Lost Tees, P.O. Box 1834 Key West, FL 33041.
***Please notify us of a size exchange within 30 days of purchase! Thanks.