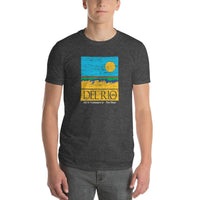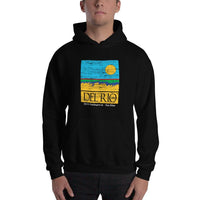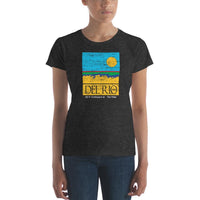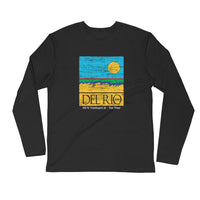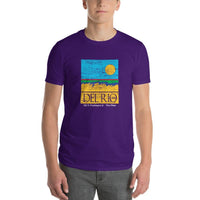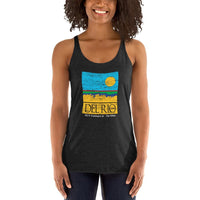 The Del Rio
Rick Burgess bought the Del Rio in 1969, and created what would become one of A2's most iconic watering holes. The staff were laid back and (with Rick's support) they managed the place collectively after "taking over" about ayear after the Del opened. A warm and open family ethic pervaded - names of bygone waitresses and bartenders were enshrined on the menus, "thoughtful" bathroom graffiti penned by local poets over decades graced the toilet stalls, and postcards from Del Rio customers and staff from far-flung travels were stuck to the walls. The Del Rio hosted countless good times during its 35-year run. It was a shock to many when it closed in 2004, but its time had come.
Exchanges
We want you to be totally happy with your selection! If you need to exchange for a different size, please call us at 305-290-2323, option 3, or just reach out through the MESSAGE US button below! We will arrange to ship out a different size providing you return the original(s) to us at: Long Lost Tees, P.O. Box 1834 Key West, FL 33041.
***Please notify us of a size exchange within 30 days of purchase! Thanks.