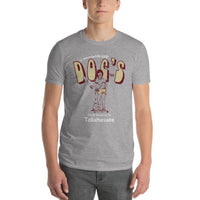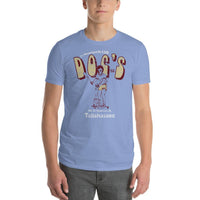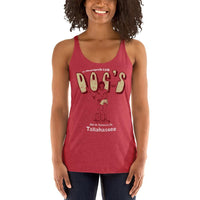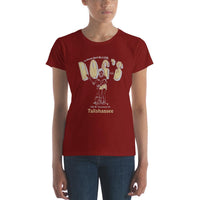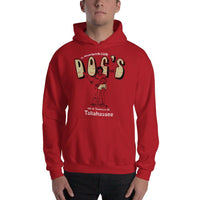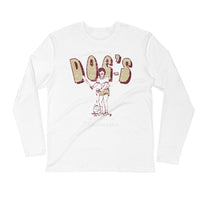 Doc's
Just a stumble beyond the Varsity Theater on Tennessee Street was Doc's: Tallahassee's true sports bar before the transformation to flat screens, cushioned seats and "healthy" menu options. With a separate pool hall in the back and a full-height indoor hoop, F.S.U. students would slide across their wooden booth to order a bucket of beer and wings. Some were brave enough to order a Gorilla Burger which delivered two half-pound patties smothered in enough cheese to clog the healthiest of arteries. In the 90's, it would be over-shadowed by the upgraded likes of AJ's, before being transformed into a chain-based wing joint. The historic structure was leveled years ago, leaving no trace of the original structure, but the memories of beer-inspired camaraderie will live on among those who shared a pitcher or two within the walls of a long lost treasure.
Exchanges
We want you to be totally happy with your selection! If you need to exchange for a different size, please call us at 305-290-2323, option 3, or just reach out through the MESSAGE US button below! We will arrange to ship out a different size providing you return the original(s) to us at: Long Lost Tees, P.O. Box 1834 Key West, FL 33041.
***Please notify us of a size exchange within 30 days of purchase! Thanks.