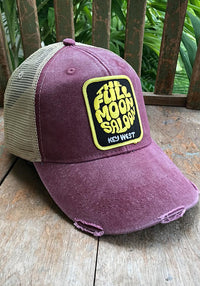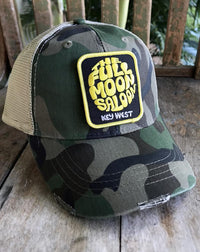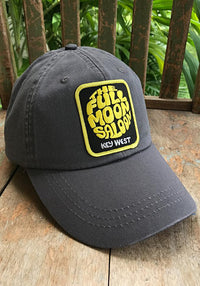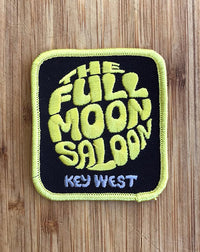 Full Moon Patch Hat
The
Full Moon Saloon
opened in 1977 on United Street between Simonton and Duval Streets. During it's 16-year run, it hosted many notable characters including Jimmy Buffett (who found inspiration for many of his classic songs there including "He Went to Paris"), Hunter S. Thompson (who had a house here) and his often-visiting pal Bill Murray. Owners Vic Latham and Sid Snel- grove made sure the kitchen stayed open until 3 AM. The Full Moon was always busy after midnight while house band "Bill Blue and the Nervous Guys" entertained. Around 1986, it was moved up Simonton St. to where Camille's is now, until it's "Final Call" in July 1993.
Exchanges
We want you to be totally happy with your selection! If you need to exchange for a different size, please call us at 305-290-2323, option 3, or just reach out through the MESSAGE US button below! We will arrange to ship out a different size providing you return the original(s) to us at: Long Lost Tees, P.O. Box 1834 Key West, FL 33041.
***Please notify us of a size exchange within 30 days of purchase! Thanks.