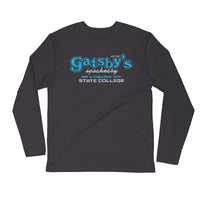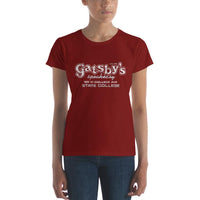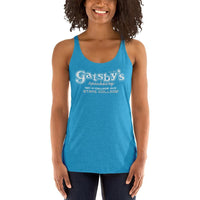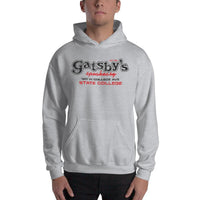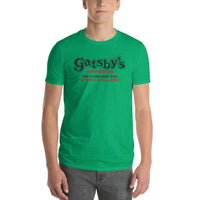 Gatsby's
Gatsby's
 opened in the spring of 1976 and immediately scored major points for originality in a glutted PSU student bar market. What made Gatsby's stand alone in the typical bar scene was it was born in the ornate 1,100-seat Cathaum Theatre and refashioned into a 1920s-style "speakeasy" by the Pappas Brothers (who also ran Mr. C's, which occupied the basement space in the same building. Countless touring bands played, and local favorite Queen Bee was always a big draw. Near the end of its run in 1989, one P.S.U. alum said, plainly, 
"
Gatsby's was unbelievable, students were pissed when the University got a hold of the place." College officials took it over and converted it into the Scott Building, which is still in use today (even with 
it's
 very non-typical ornate ceiling one normally doesn't see in a campus building)!
Exchanges
We want you to be totally happy with your selection! If you need to exchange for a different size, please call us at 305-290-2323, option 3, or just reach out through the MESSAGE US button below! We will arrange to ship out a different size providing you return the original(s) to us at: Long Lost Tees, P.O. Box 1834 Key West, FL 33041.
***Please notify us of a size exchange within 30 days of purchase! Thanks.