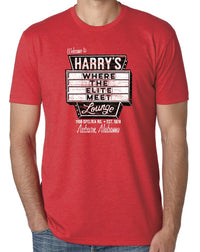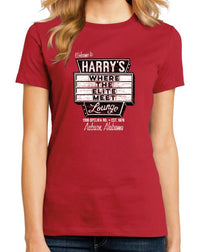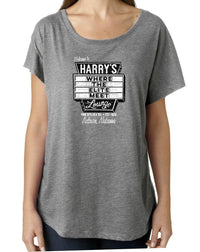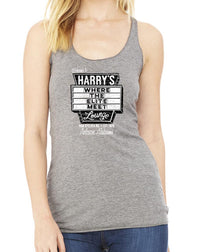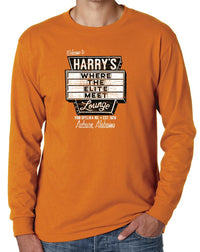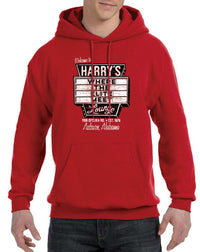 Harry's Lounge
Auburn's notorious, legendary, greatest and now-defunct dive bar...
Harry's Lounge.
 Founded by Auburn legend Maurice "Mo" Weeks in February 1974, it was one of those "last stop" places. Two pool tables (you had to learn how to play the break), two dart boards, a juke box and the coldest beer in town. One AU alum told us, "I remember going back to a game five or six years after getting out, I walk in and go over to the bar and its the SAME bartender as when I was there and before I say anything he is handing me a Coors light (only drank that beer at Harry's and don't know why) and says 'good to see you Dave, how have you been'..." Merle Haggard even ordered his tour bus driver to stop while passing by Harry's after seeing its seedy potential. He stayed for a couple beers and according to folks there that night, fit right in.
Exchanges
We want you to be totally happy with your selection! If you need to exchange for a different size, please call us at 305-290-2323, option 3, or just reach out through the MESSAGE US button below! We will arrange to ship out a different size providing you return the original(s) to us at: Long Lost Tees, P.O. Box 1834 Key West, FL 33041.
***Please notify us of a size exchange within 30 days of purchase! Thanks.