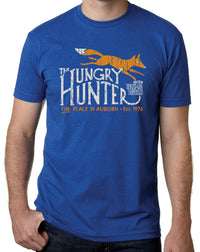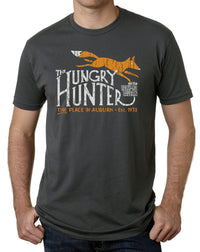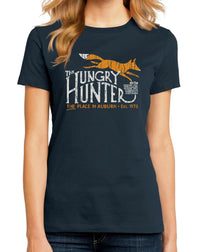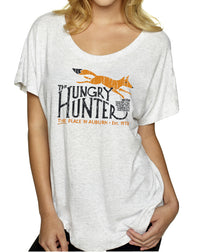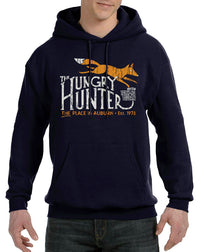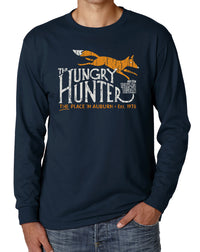 The Hungry Hunter
The Hungry Hunter, was opened in 1978 by Steve Strother at 1400 Opelika Road. Great food was served in the main restaurant in front, and we know may people danced and partied in the attached Tally-Ho Tavern. During its 80s heyday, it was a big hangout for AU football players. And lots of students and locals went to the Hunter since it was really the only dance bar in the area back then — and many remember "Taco Tuesdays" as well. And like many storied college bars that have come and gone, on its last night open patrons were taking things off the wall and anything they could get as souvenirs.  According to one long-time employee and AU alumnus, "We were making and selling drinks out of soup bowls."

Exchanges
We want you to be totally happy with your selection! If you need to exchange for a different size, please call us at 305-290-2323, option 3, or just reach out through the MESSAGE US button below! We will arrange to ship out a different size providing you return the original(s) to us at: Long Lost Tees, P.O. Box 1834 Key West, FL 33041.
***Please notify us of a size exchange within 30 days of purchase! Thanks.