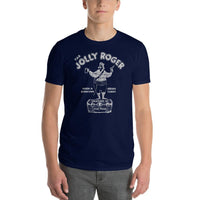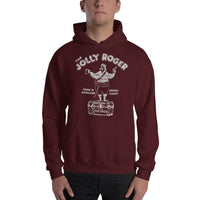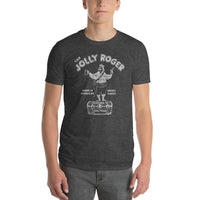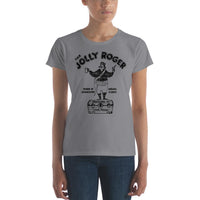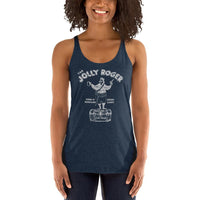 Jolly Roger
Dang! One of Champaign landmark, all-timey wonderful spots for dinin' and a little drinkin too (while waiting for a table of course!) was the Jolly Roger. Wow. What can you say other than that era of place is pretty much over, save for a few gems left in towns around the country. The Jolly Roger was a welcoming spot for generations in Champaign-Urbana. A place for the ages!
Exchanges
We want you to be totally happy with your selection! If you need to exchange for a different size, please call us at 305-290-2323, option 3, or just reach out through the MESSAGE US button below! We will arrange to ship out a different size providing you return the original(s) to us at: Long Lost Tees, P.O. Box 1834 Key West, FL 33041.
***Please notify us of a size exchange within 30 days of purchase! Thanks.