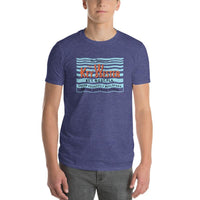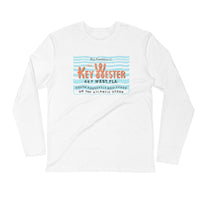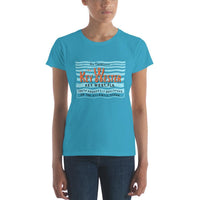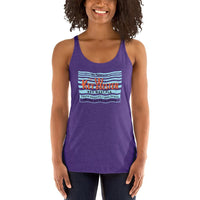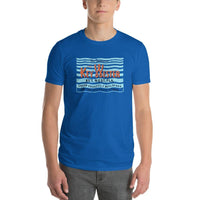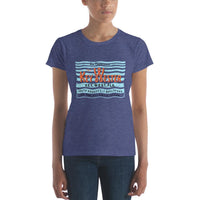 Key Wester
The
Key Wester Resort
was a special place in Key West for decades. Situated on the south side of the island next to the airport (and our long-gone bowling alley), it overlooked the Atlantic Ocean on the quieter east end of the is- land. There was a huge swimming pool where many locals hung out, as well as the legendary bar, the Inner Circle. It's perhaps best known for a special group of guests who landed next door in the middle of night in September 1964. The famous foursome were outrunning a hurricane on the mainland and enjoyed several nights in Key West in their bungalow at the hotel...in case you haven't guessed, it was John, Paul, George and Ringo. When the resort was demolished a few years ago, their bungalow was left standing as part of the new development.
Exchanges
We want you to be totally happy with your selection! If you need to exchange for a different size, please call us at 305-290-2323, option 3, or just reach out through the MESSAGE US button below! We will arrange to ship out a different size providing you return the original(s) to us at: Long Lost Tees, P.O. Box 1834 Key West, FL 33041.
***Please notify us of a size exchange within 30 days of purchase! Thanks.