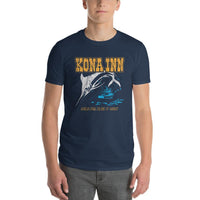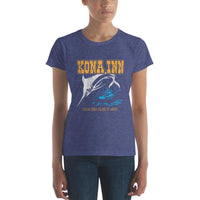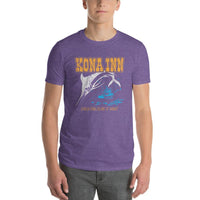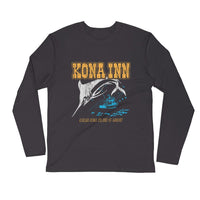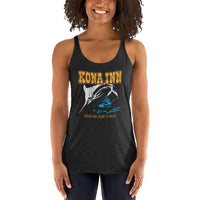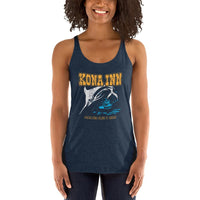 Kona Inn
In 1928 the Kona Inn was built by the Inter-Island Steam Navigation Company. This venture was considered to be a pioneering effort in the island hotel industry at that time — having been built on the land of the first Kamehameha. Previous to the Kona Inn, the passengers aboard the company steamers had only haphazard room arrangements at outlying stops. It attracted sport fishermen from the world over for it's abundant blue and white marlin game fish offshore. After 60 years, it was closed around 1988 as a working hotel, after deterioration set in and the rehab was deemed too costly.
Exchanges
We want you to be totally happy with your selection! If you need to exchange for a different size, please call us at 305-290-2323, option 3, or just reach out through the MESSAGE US button below! We will arrange to ship out a different size providing you return the original(s) to us at: Long Lost Tees, P.O. Box 1834 Key West, FL 33041.
***Please notify us of a size exchange within 30 days of purchase! Thanks.