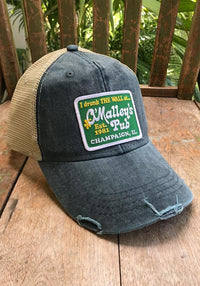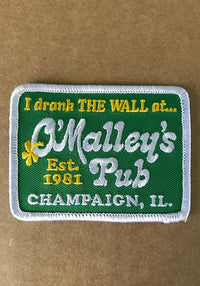 O'Malley's Patch Hat
Here's some more love for the U.I. Champaign folks out there! The all-new, limited-run O'Malley's hat. Celebrating one of Champaign's all-time-favorite student hangouts...you KNOW the place! Choose from the all-cotton version with the leather strap back (with small adjustable clasp) or the ever-popular mesh-back with snap adjustable closure.
Exchanges
We want you to be totally happy with your selection! If you need to exchange for a different size, please call us at 305-290-2323, option 3, or just reach out through the MESSAGE US button below! We will arrange to ship out a different size providing you return the original(s) to us at: Long Lost Tees, P.O. Box 1834 Key West, FL 33041.
***Please notify us of a size exchange within 30 days of purchase! Thanks.