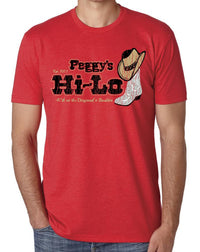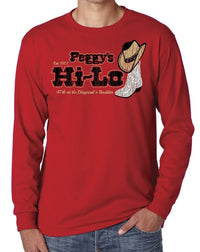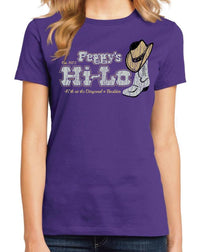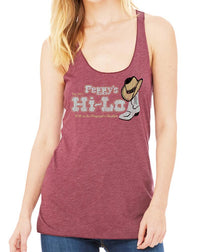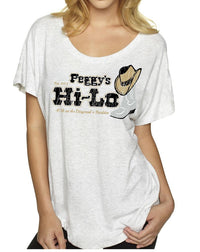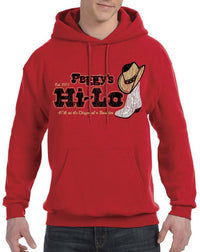 Peggy's Hi-Lo
Peggy Moore, opened here namesake Peggy's Hi-Lo in 1972 to make extra money after the death of her husband. At 47th Street and the Diagonal, the bar was a popular country-western and honky-tonk joint, thanks mostly to Peggy's spirit and work ethic, and also the tireless Ellie Halliday (Peggy's sister) — who worked at the bar for 17 years and became a local legend in her own right.  Peggy insisted on keeping the bar was open every day of the year, so folks who had nowhere to go had a place to visit friends on holidays. Ellie was known as the best bartender in town, and even though she was very tiny in stature, she was the first person to jump between big ol' dudes and the inevitable bar fights. It was an epic spot for live music and an old-school (largely gone) country-western vibe.
Exchanges
We want you to be totally happy with your selection! If you need to exchange for a different size, please call us at 305-290-2323, option 3, or just reach out through the MESSAGE US button below! We will arrange to ship out a different size providing you return the original(s) to us at: Long Lost Tees, P.O. Box 1834 Key West, FL 33041.
***Please notify us of a size exchange within 30 days of purchase! Thanks.