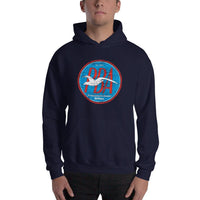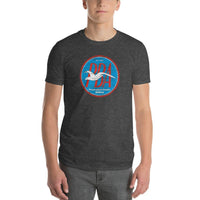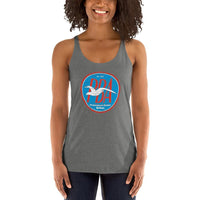 Provincetown-Boston Airways
P.B.A. was founded in late 1949 by John Van Arsdale in Provincetown on Cape Cod. Its first route was operated between Ptown and Boston (hence its name). Van Arsdale learned how to fly from his father at a young age, and loved flying. He became the manager of the Provincetown airport,and started giving local residents rides to Boston in his airplane on his off days. The airline's heyday came in the late 70s and early 80s, as they added DC-3s to the fleet. It was well known that Cape & Islands denizen Ted Kennedy and his extended family often used the airline for quick trips to Boston, too!
Exchanges
We want you to be totally happy with your selection! If you need to exchange for a different size, please call us at 305-290-2323, option 3, or just reach out through the MESSAGE US button below! We will arrange to ship out a different size providing you return the original(s) to us at: Long Lost Tees, P.O. Box 1834 Key West, FL 33041.
***Please notify us of a size exchange within 30 days of purchase! Thanks.