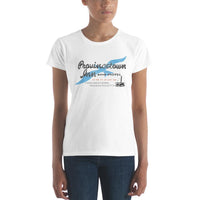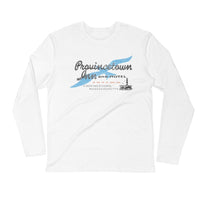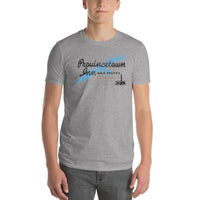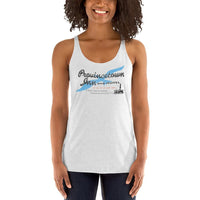 Provincetown Inn
The submlimely-retro Provincetown Inn and Motel was located at the tip of Cape Cod, on the exact spot where the Pilgrims first landed on Nov. 11, 1620 (according to the sales brochure at the time; you know you can always trust brochures for unbiased truth). The aerial view of the Inn & Motel showed the Pilgrim Hat Pool (yes, it was shaped like a, well, pilgrim's hat) centrally located near the water. In the 50s and 60s, the motel was over- run with families and kids seeking the authentic Cape vacation experience, meaning lots of Coppertone for the kids and Manhattans for mom and dad. It's been torn down for a long time now, but the spirit of the place lives on this exceptional shirt!

Exchanges
We want you to be totally happy with your selection! If you need to exchange for a different size, please call us at 305-290-2323, option 3, or just reach out through the MESSAGE US button below! We will arrange to ship out a different size providing you return the original(s) to us at: Long Lost Tees, P.O. Box 1834 Key West, FL 33041.
***Please notify us of a size exchange within 30 days of purchase! Thanks.