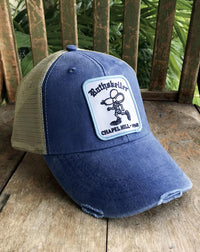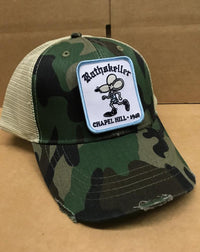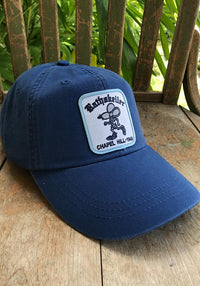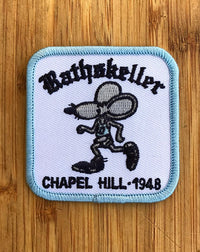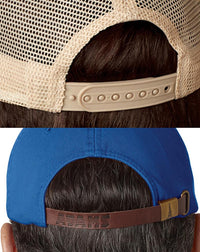 Ram's Head Rat Patch Hat
It was a tradition. It was a U.N.C. tradition. It was a Chapel Hill tradition. The place was, of course, the Ram's Head Rathskellar — aka "The Rat" to generations of students and locals. Inside the heavy wooden door on Amber Alley off Franklin was the dark, earthy interior atmosphere that welcomed its first customers in 1948. Thousands of Rat-goers carved their initials into the wooden tables over the years, while scarfing down the legendary "Double Gambler" steak or an original Rat- style pizza. Washing it all down with the pitchers or sweet tea on the tables. After 60 years in Chapel Hill, the Rat gave it's final call in 2008 when the doors closed for good.
Exchanges
We want you to be totally happy with your selection! If you need to exchange for a different size, please call us at 305-290-2323, option 3, or just reach out through the MESSAGE US button below! We will arrange to ship out a different size providing you return the original(s) to us at: Long Lost Tees, P.O. Box 1834 Key West, FL 33041.
***Please notify us of a size exchange within 30 days of purchase! Thanks.