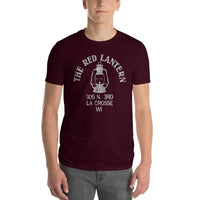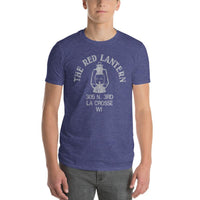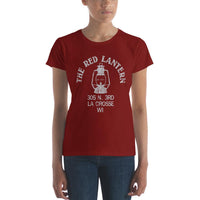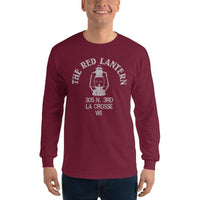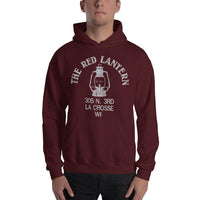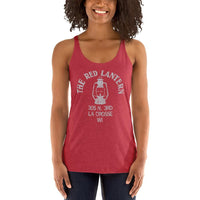 Red Lantern
Run for decades by Bernie and Marian Meyer,
The Red Lantern
was a legendary fixture at UWL at the north end of 3rd Street. Touted as the "Blast off Capitol of the World" (named for one of their signature drinks; the other being kamikazes), the small bar featured daily happy hours, with 25¢ taps (and of course $5 pitchers of the aforementioned kamikazes). The Meyer's named the Lantern after the annual tradition of lighting a red lantern above the main building on campus — which was started during the Revolutionary War to help guide students back to campus. But, for most, the memories centered around the killer cheese curds and onion rings (and beer), and of course, Bernie him
self playing the bottles!
Exchanges
We want you to be totally happy with your selection! If you need to exchange for a different size, please call us at 305-290-2323, option 3, or just reach out through the MESSAGE US button below! We will arrange to ship out a different size providing you return the original(s) to us at: Long Lost Tees, P.O. Box 1834 Key West, FL 33041.
***Please notify us of a size exchange within 30 days of purchase! Thanks.