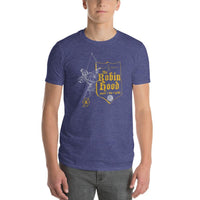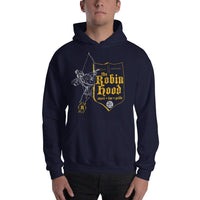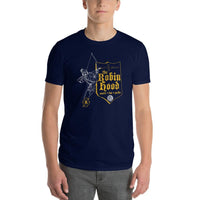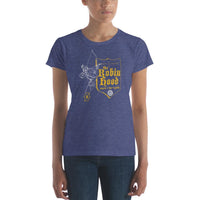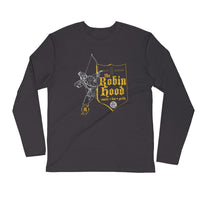 Robin Hood
Here's our homage to the late, great Robin Hood Inn, Kent State's longest-running and most beloved eatery, bar, live-music event and more. The Robin Hood was an old Tudor home turned into 2 story bar with nooks, coves and semi-hidden booths. The top selling drink was (not surprisingly) Robin Hood Ale in 16 oz bottles. The original  jukebox was eventually replaced by a more full-fledged dance club where countless live music acts plated, too. It also had the good fortune of being the closest bar to campus, which made WALKING home easy! Eventually, though, time ran out on the Robin Hood, and in 2011, the wrecking ball came. But the good thing about memories is they can't be bulldozed.
Exchanges
We want you to be totally happy with your selection! If you need to exchange for a different size, please call us at 305-290-2323, option 3, or just reach out through the MESSAGE US button below! We will arrange to ship out a different size providing you return the original(s) to us at: Long Lost Tees, P.O. Box 1834 Key West, FL 33041.
***Please notify us of a size exchange within 30 days of purchase! Thanks.