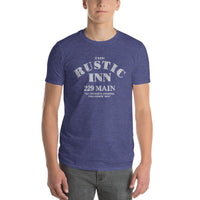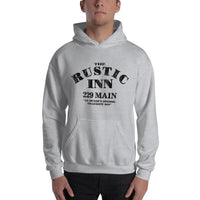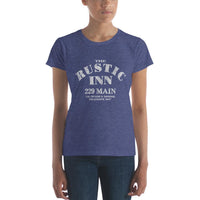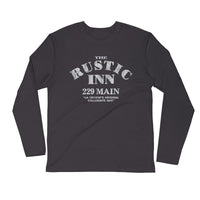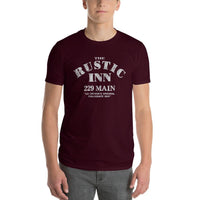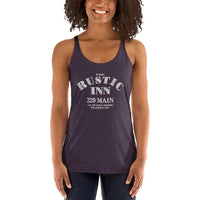 Rustic Inn
The Rustic Inn was opened at 229 Main St. in 1962 in La Crosse, and thus began an epic run as one of the most beloved student hangs ever at U.W.L. A hugely popular hangout for frats and sororities, there was Greek night every Thursday, with 75¢ Tom Collins and Singapore Slings (remember those?; if not, ask an older bar- tender) and 20¢ taps. The Rustic gained a reputation as an excellent live music venue, with many notables from the old days playing there (including the awesomely- named Johnny Paycheck, who played there in 1974). Billed as "LaCrosse's Original Collegiate Bar." Long live the Rustic Inn.
Exchanges
We want you to be totally happy with your selection! If you need to exchange for a different size, please call us at 305-290-2323, option 3, or just reach out through the MESSAGE US button below! We will arrange to ship out a different size providing you return the original(s) to us at: Long Lost Tees, P.O. Box 1834 Key West, FL 33041.
***Please notify us of a size exchange within 30 days of purchase! Thanks.