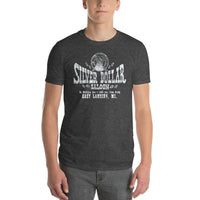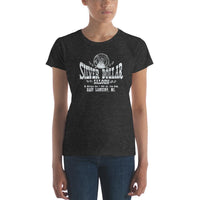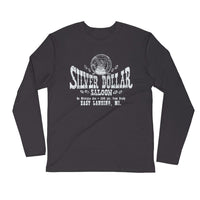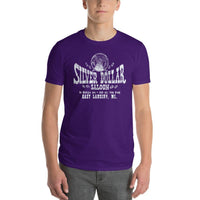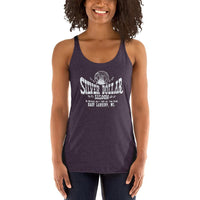 Silver Dollar
The infamous Silver Dollar was opened in 1974 on Michigan Avenue (near Brody). According to an article in the campus newspaper at the time, the club "attracted a mixed clientele: college kids, executives and 'street people.' " It was known to VERY old-school Lansing peeps as The Brewery before the Dollar opened. But back to our story…Many acts early in their careers played the Silver Dollar, among them, Kiss, ZZ Top, Aerosmith, Bob Seger, Rush, Night Ranger (it WAS the 80s at this point) and many others. The place was huge, and could accommodate 600 people, and a neat appearance was required to enter. Real silver dollars were given as change at the door. The party continued throughout the 90s, when a "new country" format was attempted, as well as a trendy nightclub with DJs, but its former glory was over. Ingham County seized the bar for unpaid property taxes in 2006 and the building was razed in 2009, and the Midtown apartment buildings now sit on the former site.
Exchanges
We want you to be totally happy with your selection! If you need to exchange for a different size, please call us at 305-290-2323, option 3, or just reach out through the MESSAGE US button below! We will arrange to ship out a different size providing you return the original(s) to us at: Long Lost Tees, P.O. Box 1834 Key West, FL 33041.
***Please notify us of a size exchange within 30 days of purchase! Thanks.