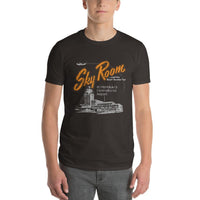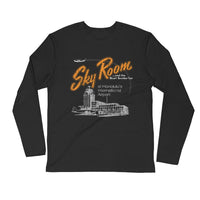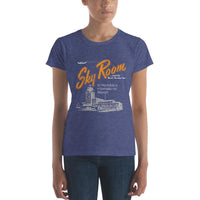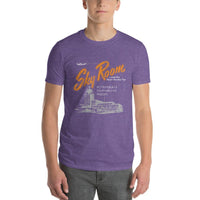 Sky Room Bar
Often the first, and last, stop for servicemen (and later their families during post-war vacations to the Islands), the Honolulu International Airport was home to the
Sky Room Lounge
and Lanai (with its "impeccable" service) as well as the more "lively"
Short Snorter Bar
. What is a short snorter, you may ask? That was a collection of bank notes, both U.S.  and European currencies taped together into a roll upon which service members would sign each other's names. They were collected, typically, in bars and other raucous spots where the rank and file could relax.
Exchanges
We want you to be totally happy with your selection! If you need to exchange for a different size, please call us at 305-290-2323, option 3, or just reach out through the MESSAGE US button below! We will arrange to ship out a different size providing you return the original(s) to us at: Long Lost Tees, P.O. Box 1834 Key West, FL 33041.
***Please notify us of a size exchange within 30 days of purchase! Thanks.