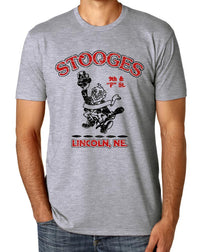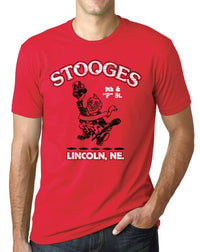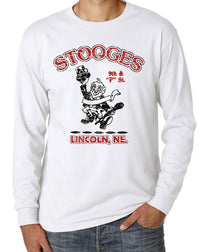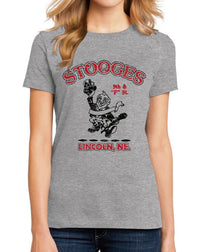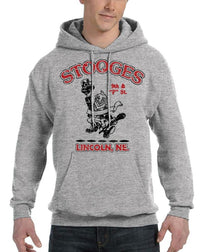 Stooges
At the corner of 9th & P Streets, back in the BIG HAIR 80s, was a lively pub and eatery called
Stooges
(the name was not a reference to the employees or the patrons). It billed itself as "Lincoln's Night-Life Leader", and students flocked there for the 95¢ pitchers of Coors (who wouldn't!) and the crazy, zany costume parties that were often hosted there. There was also a huge dance floor and Thursday night "4-fers". And if you were lucky enough to be there on Halloween in 1985, you couldn't taken home the grand prize giveaway: a king-size waterbed. Yep. The good old days!
Exchanges
We want you to be totally happy with your selection! If you need to exchange for a different size, please call us at 305-290-2323, option 3, or just reach out through the MESSAGE US button below! We will arrange to ship out a different size providing you return the original(s) to us at: Long Lost Tees, P.O. Box 1834 Key West, FL 33041.
***Please notify us of a size exchange within 30 days of purchase! Thanks.