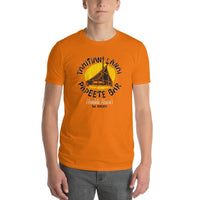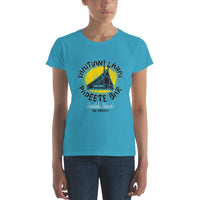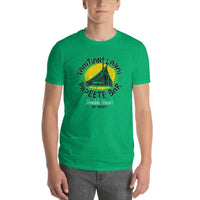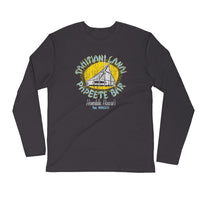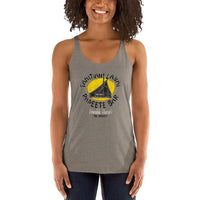 Tahitian Lanai
The Tahitian Lanai and its Papeete Bar, were located in the Waikikian hotel, right on the beach at Waikiki on Oahu. They opened on October 1, 1956, at the height of the tiki-culture craze sweeping the country. Bob Bryant, founder of Tiki Bob's in San Francisco, was hired to manage the restaurant, and said of the Waikikian and Tahitian Lanai, "Before leaving the Mainland for the first time, everybody has his own dream of what Hawaii and Tahiti will be like, and we tried to make this a 'dream Tahiti' instead of just a duplicate of the real island." The dream lived on until 1996, when it was torn down and it's contents ere auctioned off to tiki collectors worldwide.
Exchanges
We want you to be totally happy with your selection! If you need to exchange for a different size, please call us at 305-290-2323, option 3, or just reach out through the MESSAGE US button below! We will arrange to ship out a different size providing you return the original(s) to us at: Long Lost Tees, P.O. Box 1834 Key West, FL 33041.
***Please notify us of a size exchange within 30 days of purchase! Thanks.