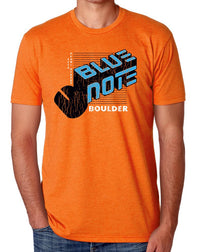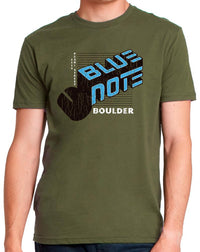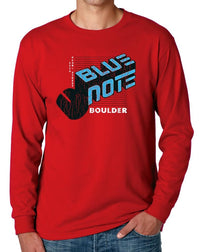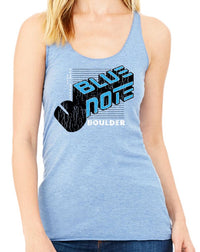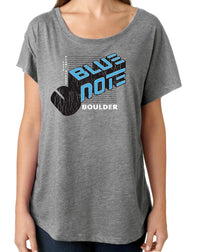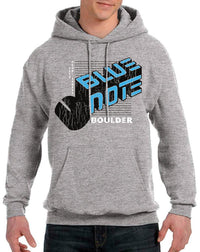 The Blue Note
The Blue Note
, at 1116 Pearl St., opened in Boulder in the 60s, and hosted many notable world-famous acts, including Van Morrison, the Ramones, Wynton Marsalis, the Go-Go's, John Mellencamp and many others.  It was also home to local acts like Boulder's own Legendary 4-Nikators, a '50s and '60s rock 'n' roll cover band. Robin Williams did more than one impromptu stand up routine on the stage there while filming Mork & Mindy in town (it was right next door to the New York Delicatessen (where Mork "worked"). In 1985, Husker Du played The Note and apparently wrecked the interior. It may have been the final live performance there, as the venerable Pearl Street Mall spot closed shortly thereafter.
Exchanges
We want you to be totally happy with your selection! If you need to exchange for a different size, please call us at 305-290-2323, option 3, or just reach out through the MESSAGE US button below! We will arrange to ship out a different size providing you return the original(s) to us at: Long Lost Tees, P.O. Box 1834 Key West, FL 33041.
***Please notify us of a size exchange within 30 days of purchase! Thanks.