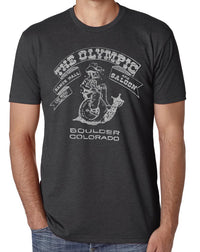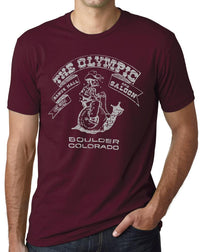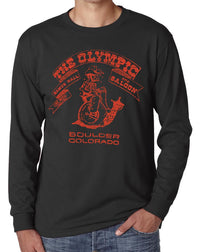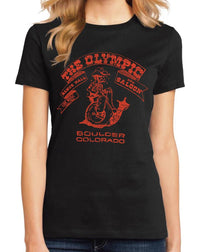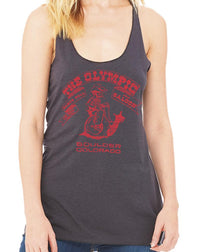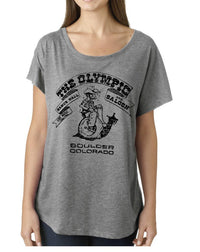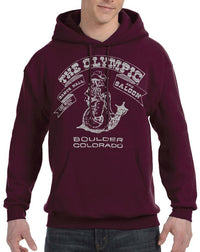 The Olympic 1975
In the 60s, 70s and 80s, The Olympic Dance Hall & Saloon (known locally as "The Oly") was a hugely popular country-western restaurant and bar — and was THE place for swing dancing. And that was only PART of the fun, as there was also a full-on bowling area in a separate part of the space that hosted local league nights.  But it was the dancing and drinking that made the Oly a local favorite. Boulderites came to hear house bands like Dusty Drapes, Sleeper, Hot Rize and Red Knuckles rock the house to the crowded and raucous dance floor. Eddy Brown was a favorite and somewhat legendary bartender at the Oly. But all things must pass, and the Oly eventually gave way to Uncle Grumpy's Gentleman's Club and  is, today (unfortunately) a Best Buy. Lots of folks seem to remember "walking in" to the Oly…(hee hee).
Exchanges
We want you to be totally happy with your selection! If you need to exchange for a different size, please call us at 305-290-2323, option 3, or just reach out through the MESSAGE US button below! We will arrange to ship out a different size providing you return the original(s) to us at: Long Lost Tees, P.O. Box 1834 Key West, FL 33041.
***Please notify us of a size exchange within 30 days of purchase! Thanks.