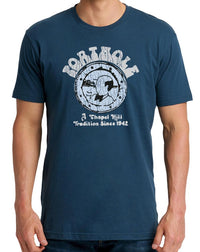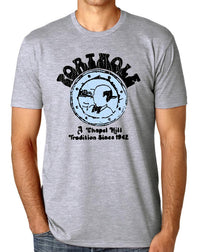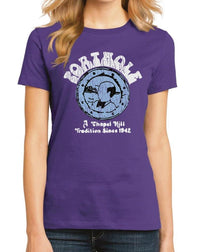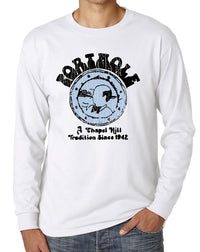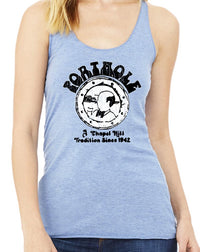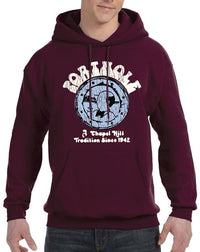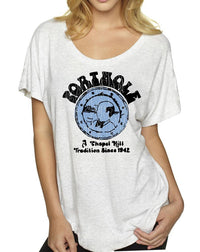 The Porthole
The Porthole
opened in 1942 in the alley just off of Franklin Street near Old Fraternity Row. The building was originally an auto garage, and later housed an eatery called The Bloody Bucket — which doesn't really stimulate the appetite. The Porthole was immensely  popular with students and was known for their homemade rolls and home-style dinners. Customers filled out their own orders, which was a new concept in restaurants at the time. In 1981, the owners converted a former storage space into a bar called The Upper Deck. Both establishments closed in 1985, citing financial troubles. The building, like much of the old-school area on Franklin,  was later sold to U.N.C. to expand their office space.
Exchanges
We want you to be totally happy with your selection! If you need to exchange for a different size, please call us at 305-290-2323, option 3, or just reach out through the MESSAGE US button below! We will arrange to ship out a different size providing you return the original(s) to us at: Long Lost Tees, P.O. Box 1834 Key West, FL 33041.
***Please notify us of a size exchange within 30 days of purchase! Thanks.