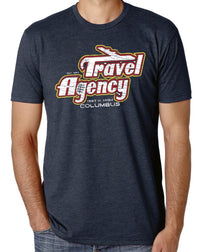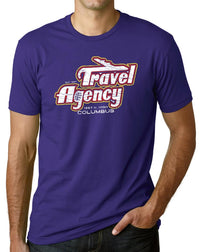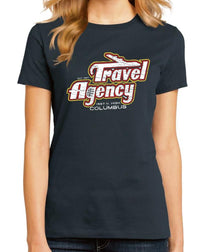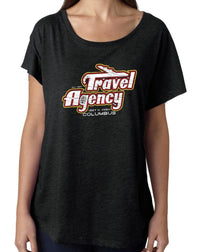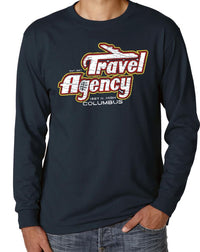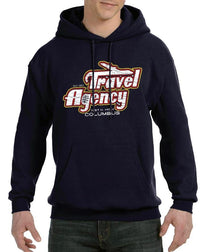 Travel Agency
Travel Agency opened in the summer of 1967 at 11th and High offering "draft, pizza, dancing and soul music". It's decades-long run made it a much-loved part of a bygone High Street era. Their Happy Hour was described at the time as: "Sip, stalk, mingle, gossip, laugh, drink, dance, toast, dance some more, guzzle, stagger, rant, rave, excrete, shout, embarrass, chug, slur, crawl, ralph...and start all over again." Wow, what a sales pitch huh? It changed with the times over the years, with 80s and 90s "theme nights" offering "Tropical Drink Night" and "Bomber Night." In the late-80s, a movement was afoot to "clean up" High Street, and the building was sold to the University to make way for a parking garage. The Travel Agency had booked it's final voyage after 20+ years.
Exchanges
We want you to be totally happy with your selection! If you need to exchange for a different size, please call us at 305-290-2323, option 3, or just reach out through the MESSAGE US button below! We will arrange to ship out a different size providing you return the original(s) to us at: Long Lost Tees, P.O. Box 1834 Key West, FL 33041.
***Please notify us of a size exchange within 30 days of purchase! Thanks.