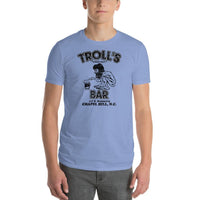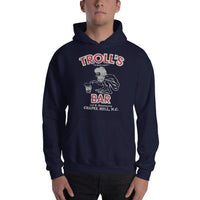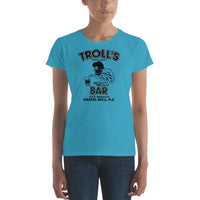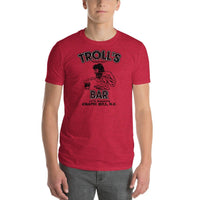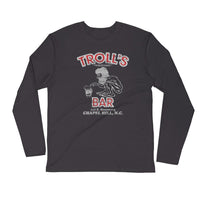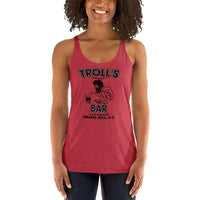 Troll's
Opened in 1975, Troll's was an iconic Rosemary Street basement bar that fast became one of the most popular dives in the campus area. Many described the interior as "bomb shelter style."  With daily happy hour specials (including all-day on Sundays) that included $2 pitchers of P.B.R., what could be better? The jukebox was wildly popular and darts and pinball were still big draw back then. A local revolt took place in the 1988 when the owners renovated and "cleaned up" the place. Most patrons wanted the sticky floors and unprintable graffiti back on the walls. Trolls finally closed up the cave in late 1991.
Exchanges
We want you to be totally happy with your selection! If you need to exchange for a different size, please call us at 305-290-2323, option 3, or just reach out through the MESSAGE US button below! We will arrange to ship out a different size providing you return the original(s) to us at: Long Lost Tees, P.O. Box 1834 Key West, FL 33041.
***Please notify us of a size exchange within 30 days of purchase! Thanks.