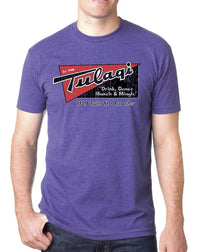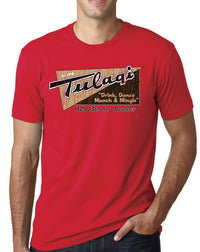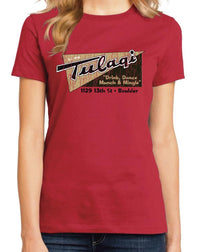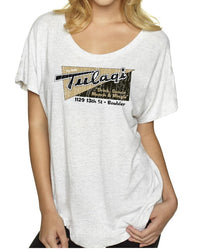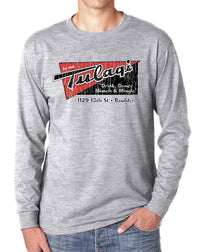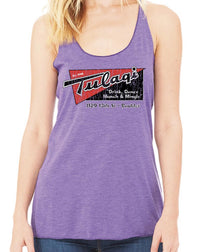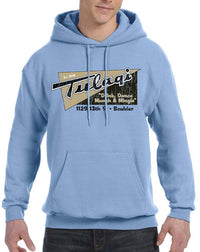 Tulagi
The legendary
Tulagi
opened in the 1940s, originally in what is now the Fox Theatre, but moved to it's long-time location at 1129 13th Street in 1951, where it remained for decades. It was named after a sun-drenched location in the Solomon Islands (likely due to one of the original owners' experience in WW2), and featured a large tropical mural behind the stage. "The Tule" had it's heyday in the hippie 70s, with an unknown band called The Eagles playing there with a dozen or so people in the attendance. Other notable acts included the Doobie Brothers, Linda Ronstadt, ZZ Top, Bonnie Raitt and many, many more. The end came in 2003 when the state tax folks unkindly forced the closing of the doors. It's now home to a yoga studio (it's Boulder, after all), but the iconic sign remains on the exterior for all to see (and remember).
Exchanges
We want you to be totally happy with your selection! If you need to exchange for a different size, please call us at 305-290-2323, option 3, or just reach out through the MESSAGE US button below! We will arrange to ship out a different size providing you return the original(s) to us at: Long Lost Tees, P.O. Box 1834 Key West, FL 33041.
***Please notify us of a size exchange within 30 days of purchase! Thanks.