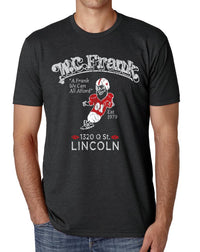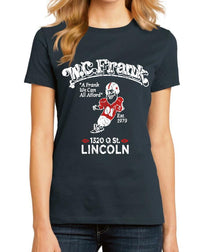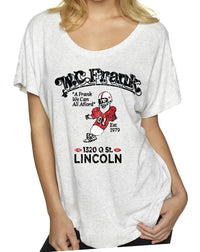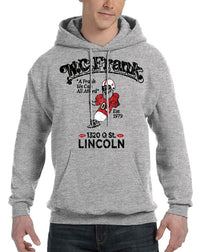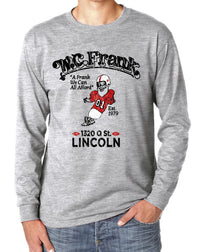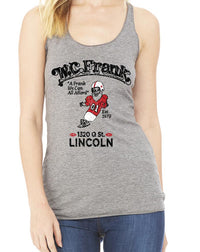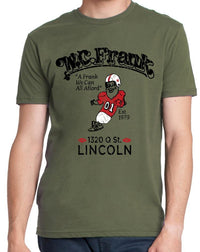 W.C. Frank
Frankly my dear...I don't...OK, nevermind. We couldn't resist.
W.C. Frank
was a small Midwest chain of mid-80s hot dog joints (along with pizza, beer, sports games on the tube) that doubled as kick-ass arcade game parlors for legions of acne-faced Frogger and Donkey Kong wizards — all vying for TOP score! The Lincoln outpost was downtown on Q Street next to the UNL Bookstore (and Wendy's). It got VERY raucous on Husker game days (back in the 80s and 90s when The N was a dominant force in the Big Ten conference). It was, as they said, "A Frank We Can All Afford".
Exchanges
We want you to be totally happy with your selection! If you need to exchange for a different size, please call us at 305-290-2323, option 3, or just reach out through the MESSAGE US button below! We will arrange to ship out a different size providing you return the original(s) to us at: Long Lost Tees, P.O. Box 1834 Key West, FL 33041.
***Please notify us of a size exchange within 30 days of purchase! Thanks.