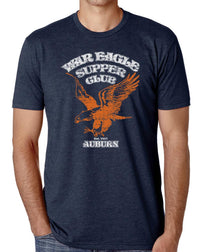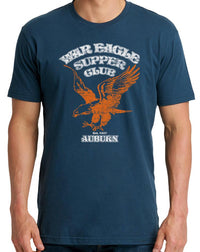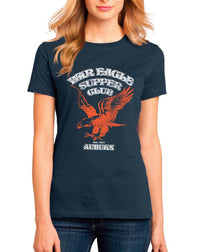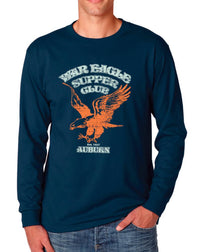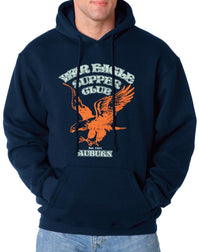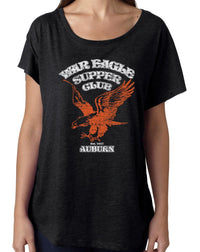 War Eagle Supper Club
What's there to say about this iconic establishment that you don't already know? The War Eagle Supper Club was built in 1937 at 2061 South College Street in Auburn by John Gazes as a private supper club, which allowed for alcohol sales to diners. The local Lambert family purchased the business in the 1950s and continued to operate it in the same way through the 1970s. Then things really changed when Hank and Jeff Gilmer bought a share of the business in 1977 and began its transformation into a 21-and-up bar and music club, with patrons paying a $2 membership fee at the door. An old bus, used in the mid-1980s to deliver patrons home safely after midnight, was later converted into a "Shot Bus," a secondary bar behind the club serving, well, you know, shots! In later years, the bar became known mainly for its live music, and scores of rock and country performers have played there. In 2015, after 75+ years, the owners learned that the building would be razed to make room for "progress" and a last bash was held on December 31, 2015, to mark the end of Auburn's greatest, longest-run and most beloved gathering place and social center.
Exchanges
We want you to be totally happy with your selection! If you need to exchange for a different size, please call us at 305-290-2323, option 3, or just reach out through the MESSAGE US button below! We will arrange to ship out a different size providing you return the original(s) to us at: Long Lost Tees, P.O. Box 1834 Key West, FL 33041.
***Please notify us of a size exchange within 30 days of purchase! Thanks.