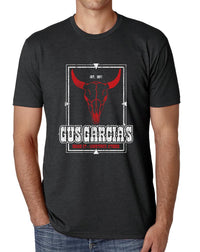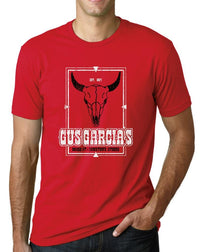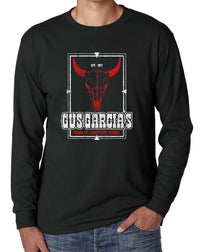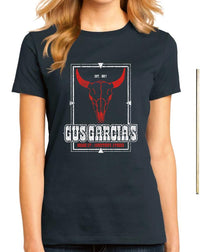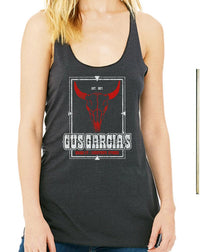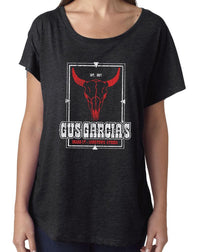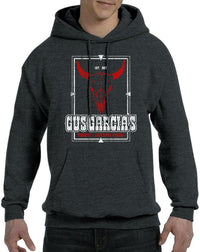 Gus Garcia's
George Davis introduced Athens to Gus Garcia's in the spring of 1984 at 364 Broad St. in downtown Athens when he bought the former Wildwood Cafe, a Southern comfort-food place on East Broad, and converted it to a Tex-Mex restaurant and bar. It immediately racked up a loyal following for their mellow interior vibe, great food (including a dish called "Mouth of Hell Chili") and of course GREAT drinks (this was Athens in the 80s/90s)! The face of downtown was undergoing big changes at the time, and Davis had an entrepreneurial knack for eateries, having also created the hugely popular Bissett's in Athens.
Exchanges
We want you to be totally happy with your selection! If you need to exchange for a different size, please call us at 305-290-2323, option 3, or just reach out through the MESSAGE US button below! We will arrange to ship out a different size providing you return the original(s) to us at: Long Lost Tees, P.O. Box 1834 Key West, FL 33041.
***Please notify us of a size exchange within 30 days of purchase! Thanks.