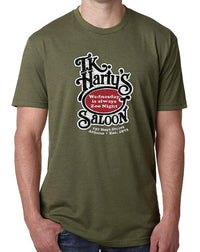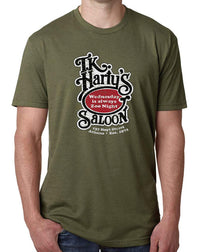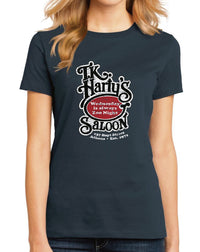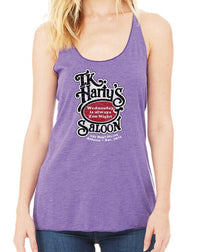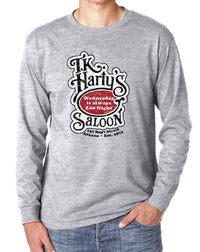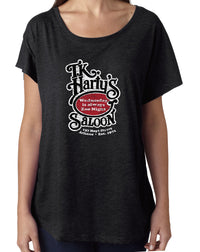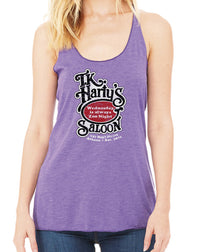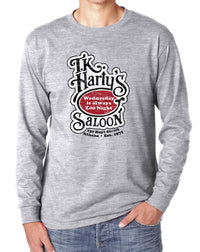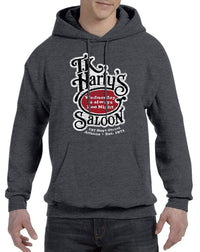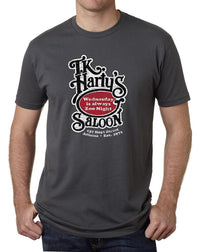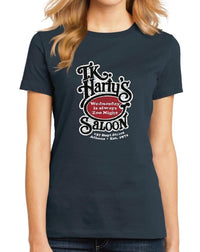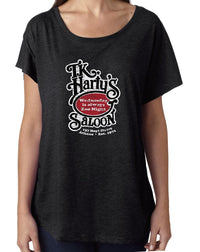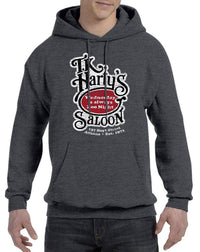 T.K. Harty's
Theodore "T.K." Harty opened his namesake bar in 1974 at the south end of the former Southern Railroad Depot on Hoyt Street. In those days, Athens was an isolated, "all-American" college town, well before it became synonymous with live music and cutting edge bands. T.K. was something of a visionary, and admired and respected by those who knew and worked for him. He was the first to install an outdoor deck behind the bar, which instantly became a wildly popular hangout. Strawberry Flats was the local "house band", and the place was hugely popular with students, professionals, professors and local laborers. T.K.'s life was cut way too short in the summer of '77 by a jealous rival in the restaurant trade, and Athens lost one of it's pioneering saloon-keepers.
Exchanges
We want you to be totally happy with your selection! If you need to exchange for a different size, please call us at 305-290-2323, option 3, or just reach out through the MESSAGE US button below! We will arrange to ship out a different size providing you return the original(s) to us at: Long Lost Tees, P.O. Box 1834 Key West, FL 33041.
***Please notify us of a size exchange within 30 days of purchase! Thanks.