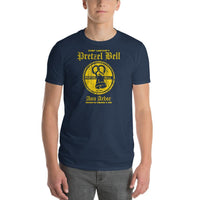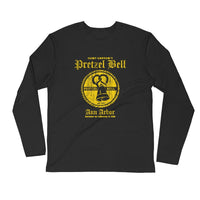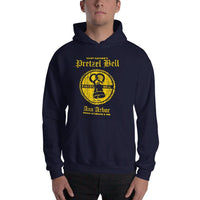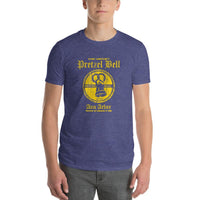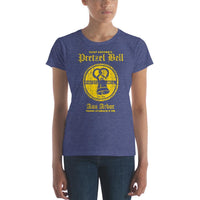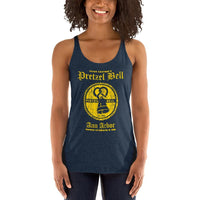 Pretzel Bell
The Pretzel Bell opened its doors in 1934 on Liberty Street in between campus and downtown Ann Arbor. It was right after Prohibition ended, the year the Apollo Theatre opened in Harlem — a good year to open a pub. It was an immediate hit and became the campus watering hole of choice for nearly 50 years. Although the "P-Bell" Bell has been closed for more then 20 years, alumni still regularly ask for directions to their one-time favorite tavern. The P-Bell was known as the place to get blasted on your 21st birthday - tradition being to mount a table, hoist high a pitcher of beer and either drink or spill it down, usually both, as the whole bar sang and cheered you on.
Exchanges
We want you to be totally happy with your selection! If you need to exchange for a different size, please call us at 305-290-2323, option 3, or just reach out through the MESSAGE US button below! We will arrange to ship out a different size providing you return the original(s) to us at: Long Lost Tees, P.O. Box 1834 Key West, FL 33041.
***Please notify us of a size exchange within 30 days of purchase! Thanks.