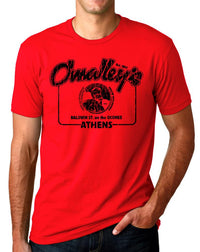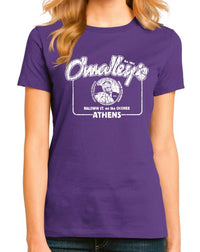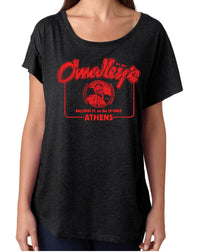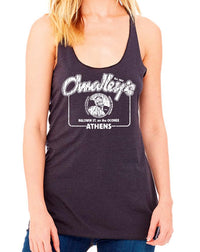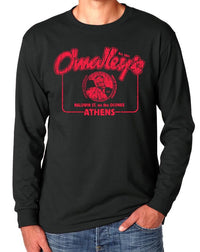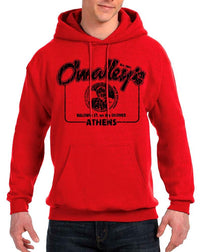 O'Malley's
O'Malley's opened in 1978 in the (then) 145-year-old Old Mill building east of campus. There was never an "O'Malley", as the name was chosen by the three original owners to sound like a "New York place". You couldn't beat the location, right on the river and near campus — and you could chill out on the redwood deck outside, or boogie woogie inside on the huge dance floor. Later owned and operated by Ken Fulghum, O'Malley's was part of a group of bars who were constantly "at war" with each other with promotions and specials (Wine & Women, Nickel Beer Night, Drinkin' With Lincoln, and so on). Somehow managing to stay in business while often running afoul of the police and city commission. Such was the wild frontier of Athens drinking spots in the 80s and 90s.
Exchanges
We want you to be totally happy with your selection! If you need to exchange for a different size, please call us at 305-290-2323, option 3, or just reach out through the MESSAGE US button below! We will arrange to ship out a different size providing you return the original(s) to us at: Long Lost Tees, P.O. Box 1834 Key West, FL 33041.
***Please notify us of a size exchange within 30 days of purchase! Thanks.