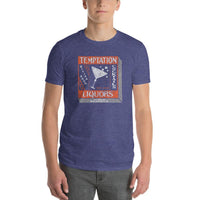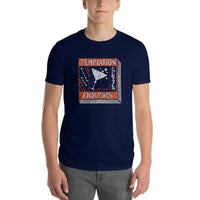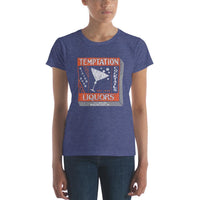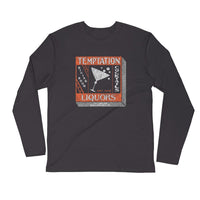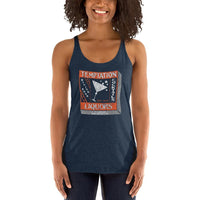 The Temptation
When it comes to legendary Boca Grande "watering holes" (and there are many), The Temptation is at the top of the list. The oldest bar and restaurant on the island, the Park Avenue landmark was built in 1945 by Homer Addison — who operated it for many years with his wife Dora, (who according to old-time locals played a honky-tonk piano that could raise the dead). The sign depicted on this shirt hung outside "the Temp" when it first opened, as Homer stressed the "liquor" and package store aspect of the "the Temp" over the food in the early years. Since 1990 it has been owned and operated by Jim and Karen Grace, who have taken great pains to preserve its historic style and character.
Exchanges
We want you to be totally happy with your selection! If you need to exchange for a different size, please call us at 305-290-2323, option 3, or just reach out through the MESSAGE US button below! We will arrange to ship out a different size providing you return the original(s) to us at: Long Lost Tees, P.O. Box 1834 Key West, FL 33041.
***Please notify us of a size exchange within 30 days of purchase! Thanks.