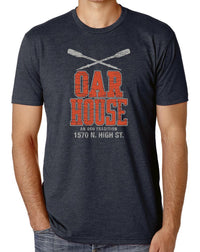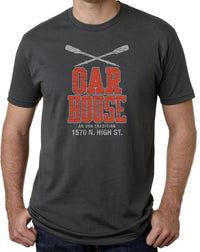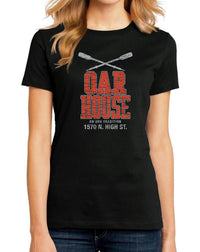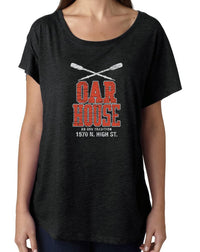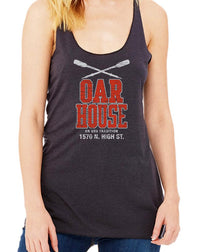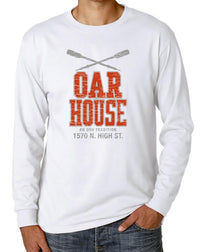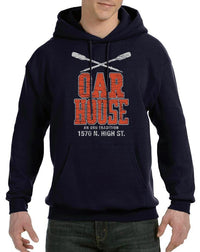 Oar House
The Oar House, at 1570 N. High Street, was a stalwart presence on
a bygone stretch of North Campus blocks back in the 70s and 80s. It was also in rare company, being across the street from the original Papa Joe's and down the street from Mean Mr. Mustard's, Park Alley, Mother Fletcher's and a few other long-gone OSU drinking spots. On the second floor above Oar House was Surf City (another key place in its own right). However, sometime around 1985 (or was it '86, who knows?) there was a fire in one of the beer coolers, and the building was seriously damaged, and while the owners tried to rebuild, the building was eventually sold and Oar House (the original High Street version) faded in the rear view mirror.

Exchanges
We want you to be totally happy with your selection! If you need to exchange for a different size, please call us at 305-290-2323, option 3, or just reach out through the MESSAGE US button below! We will arrange to ship out a different size providing you return the original(s) to us at: Long Lost Tees, P.O. Box 1834 Key West, FL 33041.
***Please notify us of a size exchange within 30 days of purchase! Thanks.